About Us
We are the only emergency ambulance service in greater Wellington and the Wairarapa, and the only ones in the country who are free.
Get Involved
We are the only emergency ambulance service in greater Wellington and the Wairarapa, and the only ones in the country who are free.
What we do
Our news
Going the extra mile to help Troy
Going the extra mile to help Troy
04 August 2020
April 1, 2020 is a day Mandy will not forget for a long time. She was at home with her two sons, six year old Toby and five year old Troy, when they needed our help during the second week of COVID-19 Alert Level 4.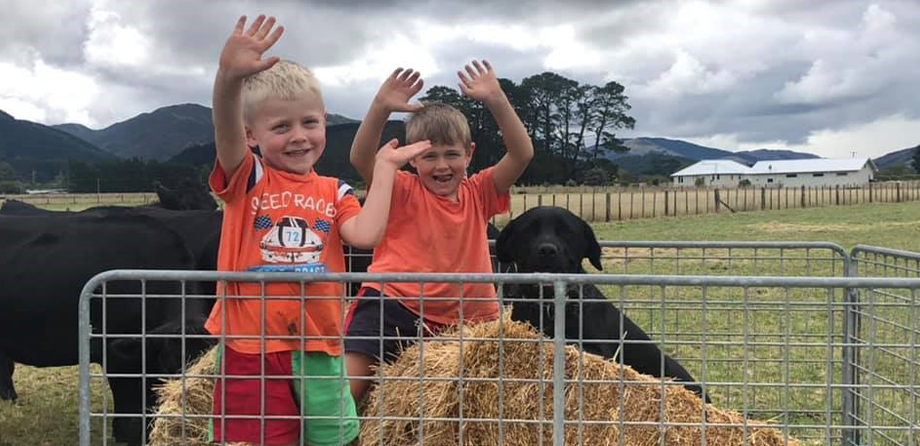 It was a lovely day on the family farm in Carterton, so Mandy, Toby and Troy decided to break up the isolation by feeding the horses; everyone was excited to get out of the house.
As Mandy began to unload the hay, Troy let out a loud scream. Mandy turned around to see Troy on the ground clutching his face. He'd been kicked by one of the horses.
"I ran to Troy and got him out of the paddock. I yelled for Toby get help some help and then dialled 111. I was immediately transferred through to a call taker, but I was unable to hear them as Troy was crying loudly. At this stage there was a lot of blood and I think we were both in shock," she says.
Toby managed to find their neighbour, James, who was able to take the phone off Mandy and arrange directions for the ambulance. He'd also brought some towels for Mandy to hold against Troy's face and stop the bleeding.
Mandy was filled with a sense of relief when she saw Paramedics Allan and Hannah arrive.
"It was a horrific day for our family, but I really felt like everything was going to be ok when the paramedics arrived; they had the situation under control," Mandy says.
Allan and Hannah got Troy into the ambulance so they could have a better look at his injury. He had quite a severe laceration to his cheek and he needed to get to hospital as soon as possible.
"Being sent to a child in distress is especially hard. They don't understand what is going on or what is going to happen to them and are scared. Fortunately, Mandy remained calm which meant so was Troy; he was such a brave young man," Paramedic Allan says.
"We are lucky that there are many jobs where we can make a difference and be there for the patient and their whānau; these are the jobs that keep us going," he adds.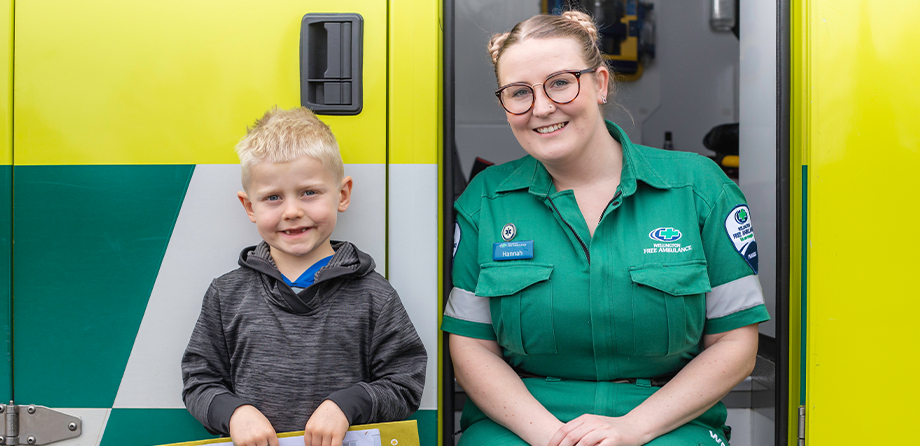 Both Allan and Hannah made the decision to take Troy straight to Hutt Hospital to get the specialist care he needed. They knew that Hutt Hospital had the best options for treating Troy, despite it being over 65km away. Right from the beginning they were ready to go the extra mile for Troy.
Once at hospital, Troy was seen by the specialists immediately. They made sure he got an X-ray, CT scan, and was operated on within hours.
Troy ended up losing eight baby teeth because they were damaged; he also had a number of stitches to his mouth and cheek, and had a small jaw fracture.
With his injury healing well, Troy is back to his normal self again and Mandy is thankful that Wellington Free Ambulance was there for her family's emergency.
"I have had to call 111 for an ambulance in the past but this time there was so many emotions involved. I just can't thank Wellington Free enough for everything they did for Troy. I would never have been able to drive Troy to the hospital in the state I was in; your reassurance that everything was going to be ok was invaluable to me as a mum.
"Thank you for being a vital resource for our community. We are so lucky to have you," Mandy says.
At Wellington Free Ambulance, we work hard to make sure everyone gets the best care they need.
A big part of this obviously involves the expert level of patient care we provide. Though Troy's injury was not life-threatening, Troy got the help he needed because of the quick and responsive action of our paramedics.