About Us
We are the only emergency ambulance service in greater Wellington and the Wairarapa, and the only ones in the country who are free.
Get Involved
We are the only emergency ambulance service in greater Wellington and the Wairarapa, and the only ones in the country who are free.
What we do
Our news
Every day is a blessing for Shaun
Every day is a blessing for Shaun

19 November 2020
As Shaun and his fiancé Chantal were approaching the end of the Paekākāriki Escarpment Track on January 19, things took a turn for the worst. Shaun stopped and then collapsed to the ground unconscious.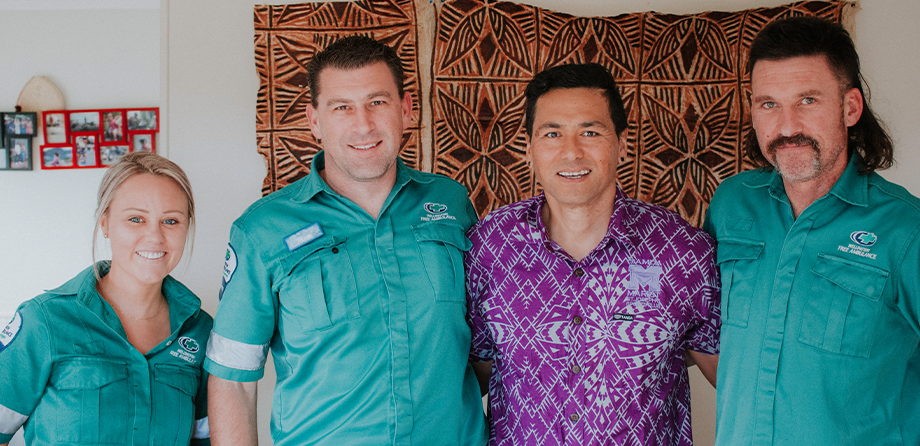 It was unexpected, and out of Chantal's control – something she describes as a "nightmare."
Chantal was in shock so began to scream for help. She didn't know if anyone could hear her, all she knew was Shaun needed help immediately.
"So much was going through my mind in that moment. When he dropped, I just thought, 'oh my God, what's happened'? Being in that situation is something I'll never forget," Chantal says.
Shaun was having a cardiac arrest. Fortunately, help was not too far away. Chris was also walking the track and heard Chantal calling for help.
Trained in CPR through our Heartbeat community CPR training programme, she dialed 111 straight away and ran towards Shaun. She relayed to the call taker that Shaun was unresponsive and that he wasn't breathing which is when the call taker told her to start providing chest compressions.
"I'd never done CPR on anyone before and didn't give it a second thought. It was just one of those on the spot moments where you do what you need to do," Chris says.
When the call came in, two Wellington Free Ambulance crews were immediately dispatched.
Because Chantal didn't really know where they were on the track, our team only had a rough idea of where Shaun was. Thankfully there were other people who had also heard the calls for help and directed our crews to where they needed to be.
"I can't describe the sense of relief I felt when Chris and then the paramedics arrived. I was just relieved it wasn't all up to me. I knew that Shaun was in good hands; I knew someone was there to help him," Chantal says.
Paramedics Tash, Mal and Francis walked around a kilometer to get to Shaun. Once there, they took over his clinical care and got to work getting Shaun's heart beating again.
"We don't often go to people of Shaun's age who are actually having a cardiac arrest – regardless of a patient's age, the sooner we can get to them the better the outcome," Francis explains.
"It's the important things in a cardiac arrest that really matter; ensuring CPR is started as soon as possible and early defibrillation – and fortunately that's all we had to really do. Chris had already done an amazing job," Mal adds.
The team worked quickly and efficiently – and after about 20 minutes of collective CPR plus one shock from the defibrillator, Shaun's heart started to beat for itself.
But there was still more work to be done.
"I remember they told me that Shaun was alive but still very sick. Chris had done everything she could for Shaun, and even looked after me; I was a mess. I knew it was now over to the paramedics. All I could think was 'this can't be happening'," Chantal says.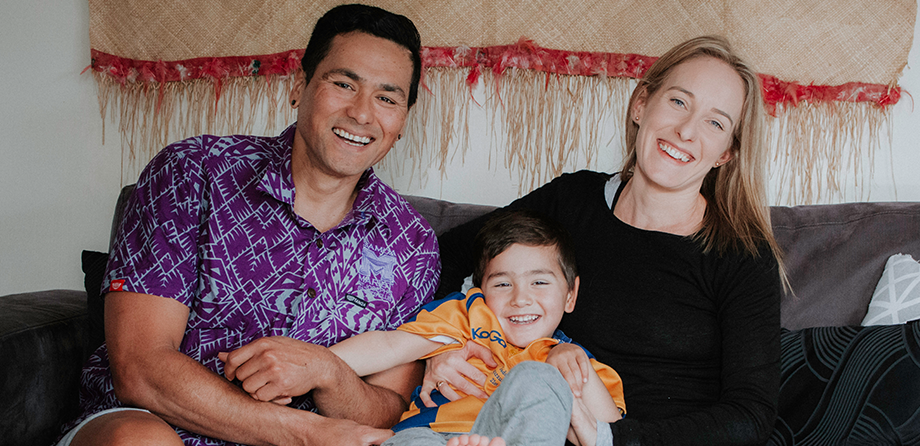 With Shaun's life still on the line, Paramedics Tash, Mal and Francis needed to get Shaun to hospital.
They also needed to make sure Shaun was in position to be looked after on the move as he would be transported via ambulance.
Shaun's vitals were improving which was a great sign. Our paramedics were doing all they could but saving a life requires a team effort.
For Shaun this started with Chris who was there to do CPR. Our team of paramedics were next, it then came time for the nurses at hospital to help. The emergency department had been notified of Shaun's situation early which meant they were prepared for him when he arrived.
"We all had a common goal and worked together to achieve a good outcome," Mal says.
Shaun made a full recovery and says everything that happened on January 19 is history but hasn't been forgotten.
"I can't remember anything that happened but am thankful I am alive today. Every day is a blessing and I'm always going to be grateful for those who helped me," Shaun says.
"I was the same age as one of my kids when my dad had a cardiac arrest; I'm not in a rush to get out of the house now and really cherish the time I spend with Chantal and the kids," Shaun explains.
"It's crazy to think that it could have been a totally different outcome if Chris and Wellington Free Ambulance hadn't been there that day," Chantal adds.
Seconds count in a cardiac arrest which is why it's important that we have everything we need to respond as quickly as possible.
With your support we can continue to help people like Shaun get the best possible care – whenever and wherever they need us.
Donate today at www.wfa.org.nz/donate.