About Us
We are the only emergency ambulance service in greater Wellington and the Wairarapa, and the only ones in the country who are free.
Get Involved
We are the only emergency ambulance service in greater Wellington and the Wairarapa, and the only ones in the country who are free.
What we do
Our news
Celebrating International Women's Day with Flight Paramedic Hannah Latta
Celebrating International Women's Day with Flight Paramedic Hannah Latta

07 March 2023
Celebrating International Women's Day with Flight Paramedic Hannah Latta
March 8th marks International Women's Day, a day to celebrate the achievements of women around the world. It is also a day where we look forward to a world that is free of bias, stereotypes, and discrimination. To a world that is diverse, equitable, and inclusive.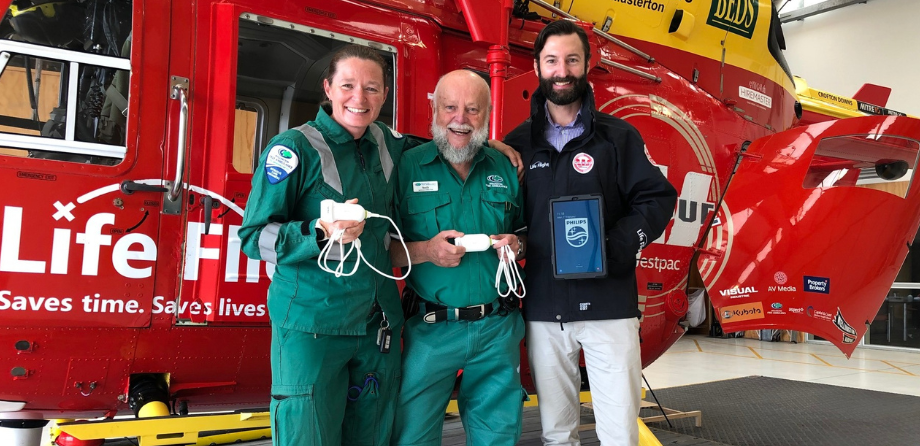 Hannah Latta works for Wellington Free Ambulance. She is a woman who has devoted herself to some remarkable achievements around improving healthcare outcomes for everyone in our community.
To celebrate International Women's Day, we talked to Hannah about some of her successes.
"When I left school I decided to follow in the footsteps of some of my family members, and I joined the Navy where I qualified as a Medic," says Hannah.
After 5 years she decided she wanted to train to be a paramedic and enrolled for a Bachelor of Health Science (Paramedic) degree at Whitireia.
Sixteen years later and after further study - a Masters of Aviation Transport and Retrieval Medicine through Otago University - Hannah is now one of Wellington Free Ambulance's five Critical Care Flight Paramedics.
This is a team of highly trained paramedics who are also flight trained. They work in partnership with Life Flight on the Westpac Rescue Helicopter to provide aeromedical response throughout our region.
Flight paramedics need to work fast under enormous pressure to provide hospital grade medical attention and life-saving care. They often need to rescue patients from the water or winch them from an emergency scene. It is a highly skilled role.
It is also a role where you need a great deal of physical strength. "Peoples' lives are at stake and both brawn and brains are needed," says Hannah. "It doesn't matter what gender you are. You just have to be able to do the job."
"I have made a big commitment to staying strong. I am always mindful of putting in the extra work needed to do the job well, and I go to the gym three to five days a week."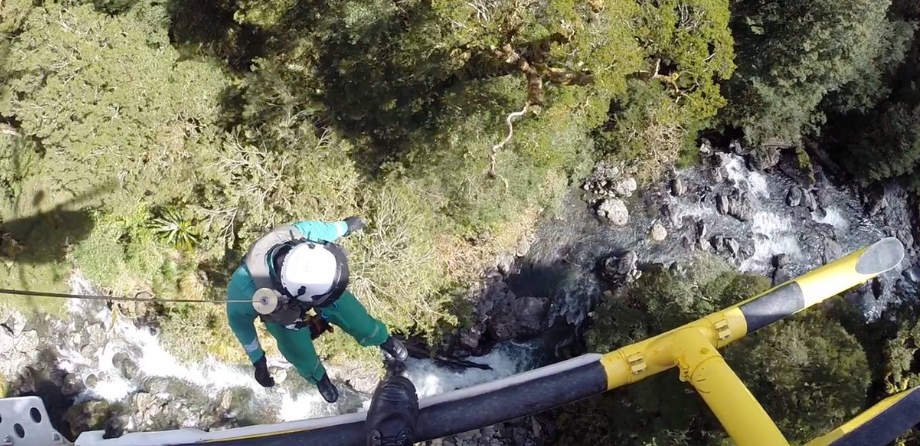 "Pulling on my flight suit for the first time was a highlight of my career," says Hannah. "It felt like the pinnacle of my career – until I found another pinnacle!"
In 2021, Hannah was part of a rescue team who received a Gold Award at the New Zealand Search and Rescue Awards. The team received this award after an incredible rescue of an 11 year old boy and a man who were swept out to sea near Wainuiomata. Hannah was winched down to retrieve the exhausted boy, grabbing him just in time.
But Hannah is not only known for her dramatic helicopter rescue work. She has committed herself to life-long learning and development, with an ongoing goal of finding ways to improve paramedicine and improve patient experiences and outcomes.
She is currently part way through a Doctoral of Health Science, looking at ultrasound and how it can be integrated into cardiac arrest treatments.
"Ultrasound allows us to identify very low flow shocked states – where the heart may be too weak and unable to produce a palpable pulse, but we can see this by using ultrasound and then we may be able to tailor treatments for these patients," says Hannah.
Hannah is sharing her knowledge and expertise in this area by working as a part time lecturer at AUT, teaching her ultrasound knowledge to other healthcare professionals.
"The potential for the use of ultrasound in patients who have had cardiac arrests is so exciting," says Hannah. "This is technology which allows a trained paramedic to see what's happening to the heart in real time, and potentially adjust the patient's treatment in response to the findings," says Hannah.
"It's a small, hand-held ultrasound probe that you plug into an iPad or a cellphone, and it quickly enables the paramedic to determine a whole lot of important information about the heart's functioning. It can make a huge difference to how we treat the patient and to their chances of survival."
Hannah is thrilled about the recent introduction of a pilot trial for ultrasound technology in the Flight Paramedic team.
"Thanks to funding from Life Flight, we now have an ultrasound probe on board the rescue helicopter," says Hannah, "and four flight paramedics are going through ultrasound training at AUT."
International Women's Day is a very meaningful day for Hannah. "Women bring unique skills and qualities to the role of paramedic," she says."
"As a woman, I think there will always be additional challenges that come with career progression. Starting a family is one of the biggest achievements of your life, and you have to choose when to pause your career for this."
"I feel very fortunate to work in an organization that supports and values women. Wellington Free Ambulance care for their people, and this has a flow on effect which is key to feeling safe, secure and appreciated," says Hannah.
After such a long list of amazing accomplishments it's hard to imagine what could possibly be next for Hannah.
"I am a serial studier," she says. "My next challenge will be studying for a Clinical Masters of Ultrasound, and to create pathways for paramedics to be recognized for ultrasound use. What I really want to do is bring ultrasound in as a tool for all paramedics, and to see its huge benefits for our community."
"I am also fortunate to have an amazing network of people around me, who are all passionate about paramedicine and the future of ultrasound. Without their unfailing support, bringing ultrasound to the forefront of paramedic practice would not be possible."
"The cliché that it takes a village is actually on the money," says Hannah. "With your team there to support you, you can climb any mountain."