About Us
We are the only emergency ambulance service in greater Wellington and the Wairarapa, and the only ones in the country who are free.
Get Involved
We are the only emergency ambulance service in greater Wellington and the Wairarapa, and the only ones in the country who are free.
What we do
Our news
Meet Senior Heartbeat Coordinator Rachel
Meet Senior Heartbeat Coordinator Rachel

25 September 2023
Meet Senior Heartbeat Coordinator Rachel
Rachel joined Wellington Free Ambulance 11.5 years ago, and over that time she has worked in a variety of different roles including Patient Transfer Officer, Events, and Emergency Medical Technician (EMT). She is now our Senior Heartbeat Coordinator.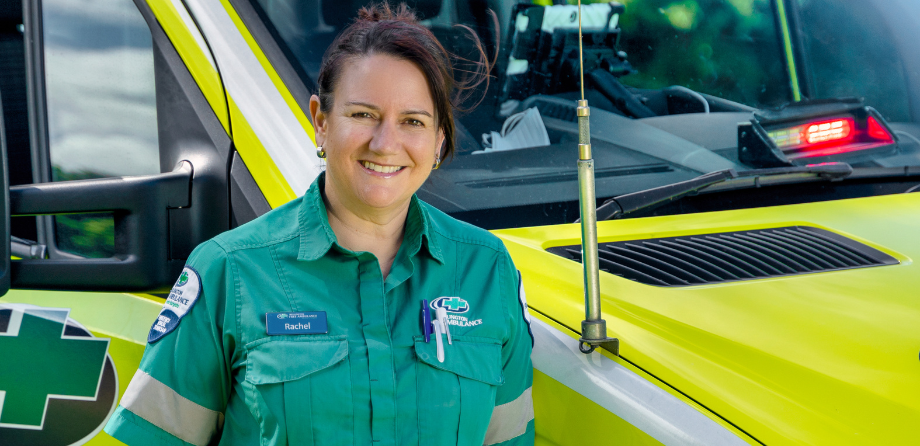 Rachel's current role involves teaching our Heartbeat CPR training programme to schools, businesses and community groups throughout our region.
The programme teaches people how they can help if someone nearby suffers a sudden cardiac arrest and what to do in those first 5-10 minutes while they wait for emergency services to arrive. The training is fully funded thanks to the generous support of Julie Nevett and The Lloyd Morrison Foundation – this means that our community can benefit from learning life-saving skills for free.
"We know that early CPR combined with the use of an AED can increase a person's chance of survival from a sudden cardiac arrest by up to 80%. That's why it's important to Wellington Free Ambulance to train as many people as possible," says Rachel.
"I really enjoy empowering members of our community to be part of this survival chain."
"The Heartbeat CPR training programme is informative, hands on and easy to learn – and it is designed to take away any fear of helping (like many people have)."
"I love that you can teach anyone and everyone to give CPR a go, whether you're 95 years old or a primary school student. It's very satisfying when people come away from the course having thought they were too old to do it or were just planning to watch - and they nail it, leaving the course feeling really confident."
Rachel's reflections before Heartbeat
When Rachel worked as a frontline ambulance crew member, one of the distinctive parts of the role was the unpredictable nature of the job. "You never quite know how your day will pan out. You go to some interesting jobs in interesting places and meet many interesting people, many of whom are experiencing the worst day of their lives. Some of these jobs stay with you forever."
"It's very different in my current role," reflects Rachel. "I often meet people who have saved the life of a friend, colleague or stranger because they learnt CPR. In this role I have the opportunity to meet and interact with people when they are healthy, happy and having a bit of fun."
What makes Rachel especially proud to work at Wellington Free is the passionate people she works with. "Having had a variety of roles within Wellington Free, I've met so many people in all areas so I have a good understanding of not only how all the cogs work in the wheel but also how passionate and supportive people are in their roles."
Restart a Heart Day 2023
On 16 October, countries across the globe will recognise Restart a Heart Day, an international initiative to raise awareness about sudden cardiac arrests and how to do CPR. On this day, thousands of ambulance staff around the world will take part in a coordinated effort to teach life-saving CPR skills to as many people as possible.
Rachel and her colleagues will be spending the day at North City, Porirua on Thursday 12 October and Mitre 10 Mega Petone on Saturday 14 October 2023, giving free CPR training and demonstrations. "We are expecting a large number of people , so we will have plenty of manikins ready to work on, and our paramedics and student paramedics will be teaching quick one on one sessions with the public. Anyone can help save a life and we want as many people as possible to learn how to do this," says Rachel.
Find out more about The Lloyd Morrison Foundation Heartbeat programme.