About Us
We are the only emergency ambulance service in greater Wellington and the Wairarapa, and the only ones in the country who are free.
Get Involved
We are the only emergency ambulance service in greater Wellington and the Wairarapa, and the only ones in the country who are free.
What we do
Our news
National Volunteer Week: Sarah
National Volunteer Week: Sarah

21 June 2021
A belief in humanity and what we can achieve together is what motivates, Wellington Free Ambulance Communications Lead, Sarah to volunteer.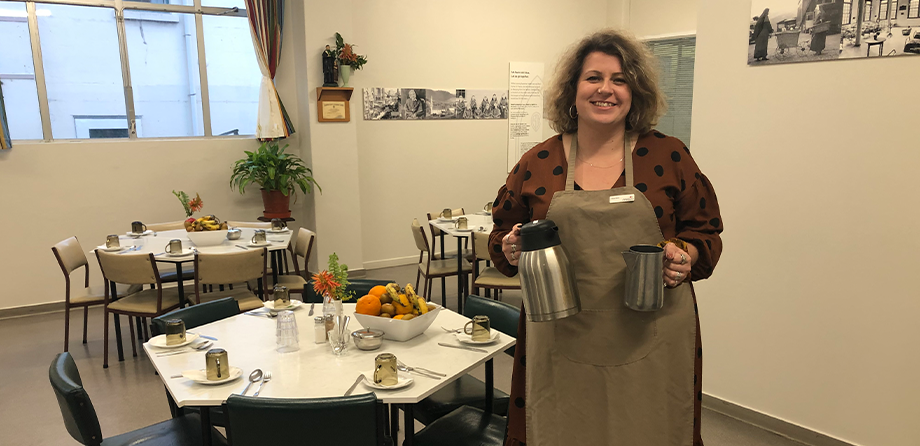 With a desire to contribute to her new community, Sarah started volunteering for the Sisters of Compassion Soup Kitchen in Wellington shortly after arriving in New Zealand four-and-a-half years ago.
She has also been volunteering for Samaritans Aotearoa, just over two years.
This week we celebrate our incredible volunteers as part of National Volunteer Week 2021.
"I've always worked for charities but also volunteered for a different charity outside of work, supporting other organisations I care about."
Sarah says she wholeheartedly believes in the ethos 'if you can, you should'.
"I know I can find time in my week to help others, so I make sure I do."
Working on the Samaritan's crisis helpline, she takes calls from all over Aotearoa talking to people feeling suicidal, distressed, depressed or lonely.
"We often talk to people who are socially isolated and/or struggling with their mental health."
"We may be the only people they talk to that day," says Sarah.
By actively listening and helping the caller to navigate their feelings, rather than offering advice, it helps the caller decide what to do next or how to solve a problem.
"At Samaritans we're often listening to upset or suicidal callers. It can be difficult to feel helpful when everything feels so helpless to them. When someone says they're suicidal it still takes my breath away, knowing they feel they have nothing else to live for."
If we talk about it, we can discuss what's going on for them, how they feel and figure it out together.
"So far, every suicidal caller I've spoken to has felt a little better by the end of the conversation and planned to live another day."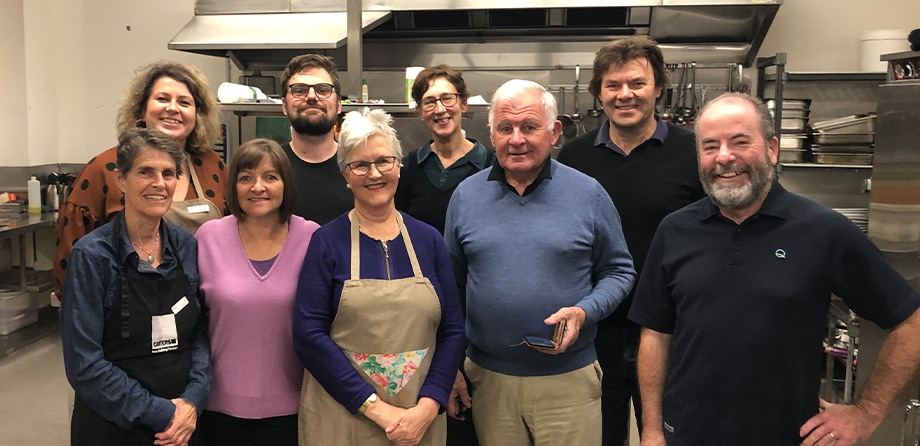 Her motivation to volunteer at Samaritans came from conversations she would have with paramedics at Wellington Free.
"I would listen to them share their thoughts and feelings from some tough jobs they had been to and I always felt like I didn't quite have the skills to help them understand those feelings."
"I was always really happy to listen, but I wondered if there was anything more I could do to help."
"When I joined Samaritans, I hoped that not only could I help those who called for help, I could also use these skills to help those I work with."
Volunteering provides an opportunity to meet many wonderful people; other volunteers or those you are helping.
"You hear so many stories and hear about so many experiences, all will inevitably help you understand people better," says Sarah.
At the Soup Kitchen there is a team working in the kitchen every evening and in the dining hall serving hot dinners to people in our community, Sarah says.
"Serving bread, teas and coffees, talking to guests, tidying plates – it's just like working in a restaurant. We generally work with the same team of volunteers each shift and lots of our guests are regulars, so it's nice to see familiar faces each week."
It is always full of energy with people coming and going, says Sarah.
Both organisations address essential needs for the people who use them, says Sarah.The Soup Kitchen and Samaritans offer people connection.
"They provide a real opportunity to talk, share and feel part of something; for some people these organisations really are lifelines."
"At the Soup Kitchen being able to eat means people don't go hungry, they also offer health support, flu vaccinations and warm clothes in winter. At Samaritans talking to someone who will listen really can save their life from suicide."
Sarah acknowledges that we all live busy lives, but where we can help others, we should.
"If there's one thing you can do, even if it feels like a small gesture, but it will make someone's life a little better or a little easier, well isn't that a good thing."
Fancy joining Sarah as a volunteer? If you're interested in volunteering with Wellington Free Ambulance you can find more on our volunteer page.
If you're keen to help your community, we would love to hear from you.