About Us
We are the only emergency ambulance service in greater Wellington and the Wairarapa, and the only ones in the country who are free.
Get Involved
We are the only emergency ambulance service in greater Wellington and the Wairarapa, and the only ones in the country who are free.
What we do
Our news
47 Years in Healthcare - An Interview With Dr Ken Greer
47 Years in Healthcare - An Interview With Dr Ken Greer

05 July 2022
47 Years in Healthcare - An Interview With Dr Ken Greer
Ken Greer spent six years on the Board of Wellington Free Ambulance, before retiring at the end of June 2022. Here he tells us some of his highlights of a long and fulfilling career in healthcare.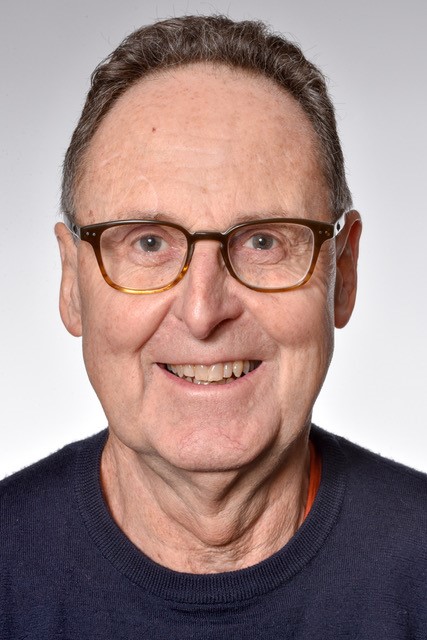 Once again, his father's advice changed his life course, when the Rev John suggested that Ken should apply to Otago Medical School and if he didn't like it, he could revert to his plan of becoming a vet.
Ken's father's advice was spot on, and marked the beginning of a life-long career in the healthcare industry.
Ken spent five years at Otago Medical School, and for his final year he came to the Clinical School in Wellington, qualifying at the end of 1971.
He was to remain in Wellington for several decades, making an enormous contribution to our community's health and wellbeing until he initially retired in 2021.
Motivated by the desire to form long-term working relationships with his patients, Ken became a GP, working as a Locum initially in practices in the suburbs of Thorndon, Wadestown, Northland, Kelburn before setting up practice in Northland. It was during this time that he first came into close contact with Wellington Free Ambulance.
"I thought being a GP would mostly involve dealing with minor illnesses like sore throats, ear aches and skin rashes," says Ken. "But to my surprise I discovered that back then, if there were any road crashes or medical emergencies the local GP was called. I'd had very little training in how to manage motor vehicle accident injuries and always felt so relieved when the ambulance turned up!"
After a year in general practice, Ken made the decision to study for a Postgraduate Diploma in Obstetrics and Gynaecology, and spent six months at the National Women's Hospital in Auckland.
"I had some wonderful mentors at National Women's," remembers Ken. "One was Professor Mont Liggins. He had recently performed ground-breaking research into what happened when women went into premature labour, and discovered that giving steroids to these patients allowed their babies to be born with mature lungs."
Previously, infants born early at 28 weeks of pregnancy usually did not survive because of lung immaturity.
"During my time at National Womens I was involved with the first International Clinical trial using this steroid treatment for premature labour which demonstrated that the mortality rate for babies born at 28 weeks pregnancy could be reduced from near to 100% to almost zero."
"Professor Liggins was an extraordinary man and I was very lucky to work for him."
At the end of his time at National Women's, Ken went back to General Practice in the Wellington suburb of Northland and was a GP there for 47 years. His time spent at National Women's was well worth it as he delivered countless babies in his first 15 years there.
Ken continued to run a busy family practice but soon he was looking for another interest. After another Postgraduate Diploma - this time in Occupational Health Practice – he became the Occupational Health Advisor to Wellington's Fire Service, the NZ Rail Hutt Engineering workshop and to the Port of Wellington – a role he thoroughly enjoyed. "It involved, amongst other things, going up on big cranes and out on pilot boats to identify and manage occupational health risks."
In 2002, Ken became involved with the governance of the After Hours Medical Centre on Adelaide Road, becoming Chair of the Board for 13 years. During his time with After Hours, Ken had a lot more interaction with Wellington Free Ambulance and was impressed with the increasing skill and competence of the Paramedic staff.
In the later years of his general practice Ken became very interested in the proactive care of older people, both prefrail and frail. He worked closely with Capital and Coast DHB to develop and implement new models of care for this group of our population to prevent hospital admission and to provide this care in the community.
His interest and passion for the health and wellbeing of Wellingtonians continued , and six years ago Ken joined the Board of Wellington Free Ambulance. "I've really enjoyed being on the board at Wellington Free." says Ken.
Working as a GP, Ken often treated people living in limiting circumstances, and recognised what a challenge it was for them to even transport themselves and get medical treatment. "I rarely charged them", says Ken. It was encounters like these which made Ken believe strongly in having an ambulance service which people didn't have to pay for.
"I've always been proud that Wellington Free Ambulance is free – I was really strongly attracted to this concept."
Throughout his time on the board, Ken considers himself fortunate to have known and worked with some extraordinary board members
"The frontline staff and managers I worked with at Wellington Free Ambulance have been a real highlight as well – I've learnt a lot from all of them," says Ken.
He particularly enjoyed working with Paul Fake, our Head of Clinical Quality.
"I first knew Paul when he was a paramedic and he attended to one of my family members," says Ken. "When I joined the board, I remember him describing his vision to me for the organisation's Clinical Governance. I am delighted to see his vision being realised, and as Chair of the Clinical Governance committee I am pleased to have contributed to the goals which Paul and his team have worked so hard on."
Ken has a high regard for the patron of Wellington Free Ambulance, Wayne Norwood. Wayne is the grandson of Sir Charles Norwood who founded our service back in 1927.
"Three generations of the Norwood family have long been generous benefactors to both Wellington Free Ambulance and Wellington City." comments Ken. "One of my highlights as a board member was seeing Wayne become patron. It gives us a special link back to the original history of Sir Charles."
When Ken turned 70, he had his own health scare, and made the decision to give up General Practice. In June 2022, Ken stepped down from his board position at Wellington Free Ambulance and has now fully retired.
"I have always felt very privileged to be a medical practitioner, it's been an amazing career," says Ken. "I have no regrets."
"My life of getting up early in the morning is now over; that is apart from launching the boat predawn to catch the changing light feeders."
"We plan to continue living up here at Point Wells in our lovely property where we have been for two years . The climate is ideal for an outside life socialising with family and friends and our gardening, exercising, boating and golf interests. I have recently joined the local pest control group aka 'The Rat Pack' to contribute to the amazing resurgence of native bird life up here."